Selecting a shortcut, it's worth giving preference to the simplest options which can look good no matter what, even when they are not styled. Natural, messy, layered cuts are in style nowadays; they are able to emphasize all the good sides of the lady as well as make her look fresh and incredibly fashionable.
Protective Hairstyles For Short Relaxed Hair: Selecting The Most Suitable One
If you have relaxed hair and don't want to waste much time styling it as well as are willing to protect it against damage, then take the following cuts into account:
Pixie. This cut is just perfect for ladies with thick, relaxed hair. Most women on the run give preference to pixie – it requires almost no styling and looks great in any situation.

Layered bob will also be a catch for girls who are willing to create an eye-catching image and always be in style. Bob can be styled in lots of diverse ways in just a few minutes, so you'll be able to look different every single day. It's also possible for you to select a variation you like the most as well as cut bangs which will make your image even trendier.

Asymmetric cuts always look spectacular and extraordinary. Such cuts will be an excellent choice for women of all ages – asymmetry will make them look young, fresh and glowy. Long side bangs will complete the image as well as help you create the desired look.

Sassoon cut is just a catch for ladies who like experimenting with hairstyles. Elegant, stylish cut will make it possible for you to always attract attention and feel confident. It's worth keeping in mind only a real professional is able to cut Sassoon the proper way.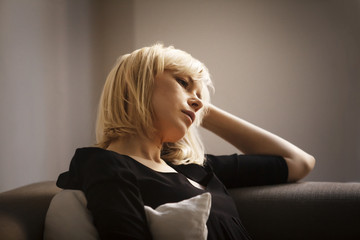 A Few Protective Hairstyles
It's no secret braids are in style nowadays. They are known for their convenience and trendiness and also liked for their protective features. Braids can make any look elegant, feminine and gentle; their variety lets ladies look different every single day making a minimum effort on braiding their hair.
French braid. It always looks elegant and eye-catching. If you're willing to do such hairstyle, then you need to start with brushing your hair in order to smooth out any tangles. Then, gather enough hair from the top of the head and start braiding a regular braid, divide hair into three equal sections, cross them and secure the braid with a band.

Waterfall braid. This is another hairstyle which gains in popularity with ladies with shortcuts. It looks excellent on both wavy and straight hair as well as it's not that hard to braid it.

Micro braids. That is definitely one of the most spectacular and stylish hairstyles ladies do. Tiny braids will make it possible for you to create an unforgettable look and feel confident no matter what.
Girls with shortcuts can easily change their look choosing the one which is the most suitable for one or another occasion and always look brilliant with their hair braided